By Énoa Gibson
CHARLOTTE – North Carolina was just beginning its shut down because of the coronavirus pandemic when Monica Moore ventured out and was reassured that the business she's been in for 26 years will survive.
"I went to the beauty supply today, and it was packed like it was a 'Get-in-Free' night at the club," Moore said. "I was, like, 'Ok, y'all still buying hair. You're still going home to bleach y'all's own hair'—so it can fall out."
"But Listen," she said. "People got to feel good about themselves. They got to look good, and they got to feel good. So, moneywise with the beauty industry, it's not going nowhere."
Barbershops and hair salons, like Monica Moore Hair Studio in Greensboro, were hit hard and fast when cities, counties and states began powering down to stem the spread of the virus.
There are some 300 such businesses in the Charlotte area, and their owners and stylists are frontline proprietors and essential workers in a multimillion-dollar international industry with a special local importance. Black consumers, for example, accounted for $54 million of the $64 million spent in 2017 on ethnic hair and beauty products like those sold at the store Moore visited.
North Carolina Gov. Roy Cooper's stay-at-home order was set to expire at the end of April, but was extended until May 8. Time limits in other states ended as scheduled, even as reports increasingly indicated that black communities were taking a disproportionate toll of infections and deaths from the pandemic, and businesses in their neighborhoods were encountering more than their fair share of woes.
Barbershops and hair salons were among the first businesses Georgia Gov. Brian Kemp (R) reopened, to the dismay of Atlanta Mayor Keisha Lance Bottoms (D).
"The political reality is that we are a blue city in a red state, trying to balance public-health concerns in a diverse environment while getting our economy back on track as soon as possible," Bottoms wrote in The Atlantic.
As a teenager, Bottoms said, she worked in a family-owned hair salon. "Small businesses like my mother's shop are indeed 'essential' enterprises," the mayor said. "But I also know from personal experience that social distancing is impossible while shampooing or cutting a customer's hair."
"The workers in these industries should not be forced to choose between going back to work at this crucial time and forfeiting their jobs and livelihoods."
It still is not clear how much financial help local, state and federal programs relief programs will provide for small businesses, their employees and independently-operating gig workers.
"Our hearts really go out to our co-workers who work in our business, because we are not able to do anything for them, and they are contractors, so they have to work to get paid," Tika Mercer, co-owner of Lucky You Hair Salon & Suites in Charlotte, said in a telephone interview, "They are not generating income right now, so how can we pay them? It's a trickle-down effect."
Some owners and stylists are using the downtime from the pause in business activity to fast-track different ways of doing things that already were being considered but have become more inevitable in the wake of the crisis.
Ebony Stroder, who owns Iconic Edge Beauty, had anticipated the kind of changes that social distancing and remote learning are now having on businesses built on close person-to-person contact.
"Clients once upon a time just walked into the salon and solely worried about sitting down and being pampered," Stroder said. "And now they're going to be wanting to make sure combs are clean, and that the stylists have separate capes for each client."
Some already were coming in less frequently, and wanting to get out sooner. "People aren't going to tolerate being in a salon with five or six people at a time and rotate them in and out, or them just sitting there," Stroder said.
Stay-at-home orders arrived just as practitioners like Connie Hall, the other co-owner of the Lucky You salon, said she and others were developing more do-it-yourself kits, as well as virtual classes and online consultations.
"This situation gave us time and opportunity to be thrust into the project even deeper," Hall said. "It was something that before was kind of lingering, like, you work on it when you can. But now we've been able to work diligently and daily."
For decades, the hair supply business was dominated by Asian producers, wholesalers and local retailers. Black entrepreneurs lately have become more prominent in those operations and are trying to take advantage of the current preoccupation with medical and health care products to enlarge their foothold in that industry.
At one point, Koreans owned some 70 percent of the nation's beauty supply stores, but younger Korean Americans have been opting out of the import and retail trade that was a staple of family business, according to Sam Hwang, vice president of the National Federation of Beauty Suppliers.
"Most of the hair manufacturing was done out of Korea back in the day," Hwang told WOSU, the NPR station in Columbus, Ohio. "It was real human hair so it was really expensive, but many of the Korean women actually cut off their hair to sell for the hair industry to grow."
"The second generations kind of grow up and say, 'I'm never gonna be like my parents.' So I guess it's natural to not wanna be in this business," Hwang said. "They'd rather have a job or a different profession."
As the pandemic spread and millions struggled to find personal protective equipment, the website of the Black Owned Beauty Supply Association began selling hard-to-find N95 masks made in China for $4 a piece.
"The medical supplies [from China] have now surpassed the hair. …I mean, they have everything," Sam Ennon, CEO of the association, said in an interview. "I deal with 12 different manufacturers and the sales on the hair have slowed down, so they are pushing the medical supplies now, especially the masks."
Salons and barber shops have been productive starter businesses for entrepreneurial-minded black folks, especially with the growth of the ethnic hair industry. The pandemic and its aftermath may prove to be a stumbling block for such efforts, and require new strategies for success, said Connie Hall of Lucky You Salon.
"Hopefully, it will make people more mindful about what type of business choices and investments to make, and then consider whether they are really ready to go into business," Hall said. "You've got to have more than one avenue of income, and that's not just for hair. That's for anything, because you just never know."
Monica Moore said she is using the respite to look back on her years behind the chair and looking ahead to having more time for herself, in whatever new normal will come to be.
"I'm changing my schedule," Moore said. "I'm like, listen, I'm not going to work myself to death. I'm going to take these days off, that day off. And on Saturdays, I'm taking my last client at two o'clock. I'm not working past four on Saturdays anymore. …I don't think things are going to go back to being the same."
By Énoa Gibson
A federal judge has ruled that the Trump administration cannot prevent Central American migrants from requesting asylum at the southwestern border of the United States, a limited victory for the Washington area's Latino communities.
The administration last year began requiring persons fleeing poverty and persecution, mostly in El Salvador, Honduras and Guatemala, to apply from outside the United States and await a decision in a third country.
For decades, it had been standard practice to allow asylum seekers to apply from inside—even if they had set foot on U.S. soil illegally—and to remain here until their status was resolved.
The new policy was proclaimed last year, as the U.S. Border Patrol was in the midst of arresting more than 400,000 migrant families from the three nations. The administration contended at the time that the country was facing "an unprecedented surge in the number of aliens who enter the country unlawfully…and remain in the country while their claims are adjudicated."
Most are ultimately denied, but many are allowed to live and work here while waiting, and others are held in detention facilities. Those not granted asylum are deported.
U.S. District Judge Timothy J. Kelly of Washington ruled July 1, however, that the administration had "unlawfully promulgated" the new practice because it gave neither appropriate public notice nor allowed sufficient public comment prior to implementing the plan.
Similar procedural failures have plagued other administration efforts to abruptly and unilaterally change longstanding immigration controls anchored in existing law and upheld by the courts.
"It's notable in this case that Judge Kelly reiterated what other judges recently retorted to the administration: Do your homework," Claudia Cubas, litigation director for the D.C.-based Capital Area Immigrants' Rights Coalition, told The New York Times. The coalition was one of the groups that filed a lawsuit challenging the change.
The judge's ruling is not likely to have much immediate effect because the administration has used the COVID-19 pandemic and emergency health protections to effectively close the border to nearly all Central American migrants. Immigration advocates welcomed it, nevertheless.
"By striking down this rule, Judge Kelly reaffirmed two fundamental principles: The protection of asylum seekers fleeing for safety is intertwined with our national values, and that the United States is a country where the rule of law cannot be tossed aside for political whims, " Cubas said in a statement.
Lee Gelernt, an attorney for the American Civil Liberties Union (ACLU) which also is involved in the lawsuit, said, "This is yet another instance in which this administration has sought to bypass Congress where the lives of asylum seekers are at stake."
"The court properly recognized that the Trump administration has once again skipped important steps mandated by Congress to ensure transparency and input from the public," Gelernt told The Washington Post.
The Washington metropolitan area's Latino communities reflect a significant demographic evolution in the United States. Historically, the largest groups of Hispanic residents nationwide have been of Mexican and Puerto Rican background. In recent decades, however, Central American immigrants have moved past Cubans as the third largest group.
The number of immigrants in the United States from Central America, both legal and illegal, grew from 118,000 in 1970 to nearly 3.3 million in 2018—a rate six times greater than that of the immigration population as a whole. According to the most recent estimates, one of every 12 of the 44.5 million immigrants in the United States is from Central America.
The Center for Immigration Studies (CIS) estimates that 87 percent of those from Central Americans are from El Salvador, Guatemala and Hondurans—the Northern Triangle nations immediately southeast of Mexico. They have been driven north in large part by the ravages of civil wars in the latter years of the last century, and more recently, gang-related violence.
"Based on prior estimates by the Department of Homeland Security," CIS reported, "slightly more than half of El Salvadorans are in the country illegally, as are about two-thirds of Guatemalans and Hondurans."
The largest group of Central Americans in the Washington metropolitan area is persons from El Salvador, which, in addition to an embassy in the District, maintains one consulate in a Maryland suburb and another nearby in Virginia.
Diplomats from El Salvador are aware of the impact of the local presence on matters in the region, the nation and Latin America.
"Some members of Congress, governors, senators or any politician want to have the people on their side at election time," Dora Crespin, a counselor at the embassy, said in Spanish. "There is an interest in issues that relate to El Salvador, and given that the Salvadoran population in this area is significant, there is a significant influence on the electoral results."
The Central American communities have a prominent presence in many school systems, businesses and workplaces.
An estimated 40 percent of the construction workers who rebuilt sections of the Pentagon damaged on September 11, 2001, for instance, were Salvadoran immigrants, some of whom were working here under Temporary Protective Status (TPS) granted by the U.S. government after devastating earthquakes in El Salvador.
These communities have elected relatively few of their own to positions in local and state governments. But they are not easily ignored.
"Overall, local officials are representing communities that are increasingly changing their demographics and becoming more diverse," George Escobar, chief of services and operations for the immigrant rights group CASA de Maryland, said in an interview. "So they know that they have to show themselves to be representative of everybody in their jurisdiction, not just the traditional folk that have been voting for them for the last 60 years."
Central American communities in Montgomery and Prince George's counties, directly across the line from the District, have exercised considerable influence in Maryland state politics.
In 2012, the state legislature passed a Maryland Dream Act, which provided enhanced educational opportunities for students who had come to the United States as children with adults who entered the county illegally.
Early this year, the state legislature overrode Gov. Larry Hogan's veto of a measure that expanded that law to provide more support for undocumented immigrants to attend state colleges at in-state tuition rates.
In 2013, Maryland became the first state on the East Coast to allow persons unable to provide proof of legal status to obtain driver licenses. An estimated 275,000 undocumented immigrants are among those who may have acquired such licenses, and whose photos, addresses and other personal information would be in a state database.
Democrats in the General Assembly were marshalling support to prevent federal authorities from having relatively easy access to that data when the legislative session adjourned early as the coronavirus epidemic began to spread, and no action was taken.
Days before this month's asylum decision, the U.S. Supreme Court upheld Obama-era protections for an estimated 700,000 Dreamers, saying that the administration's plan to end the safeguards failed to follow proper legal procedures. That decision affected an estimated 9,000 undocumented young immigrants in Maryland.
"With this finding that the administration's decision-making is arbitrary and capricious, we hope our leaders realize that targeting DREAMers, asylum seekers, and TPS holders in racist and discriminatory actions will not be tolerated," the Capital Area Immigrants' Rights Coalition said.
"After three and a half years," Escobar of CASA said of ongoing battles with the administration, "we've learned that by reacting and giving Trump a lot of attention, we're feeding into exactly what he wants…giving him more credit than he's due, because we've been successfully reversing many of his policies in court."
NATIONWIDE — We've put together a guide to Amazon Prime Day, happening July 15 and 16.
Amazon Prime Day is the annual shopping holiday for Amazon Prime subscribers.
Prime Day will last 48 hours, from July 15 to July 16.
Early deals are happening now.
Originally 24 hours, Amazon has extended its Prime Day shopping holiday to 48 hours this year and will try to lure more deal-seekers to the aisles of Whole Foods.
What is Amazon prime day?
Amazon Prime Day is the annual shopping holiday for Amazon Prime subscribers. You can still enjoy this holiday if you are not yet a member, just sign up for a free trial and take advantage of the extreme deals.
When is it?
Amazon Prime Day 2019 will officially begin on July 15 at 12 a.m. P.T. and will continue through July 16, ending at 11:59 p.m. P.T.
How do I shop on Prime Day?
You can shop Prime Day deals on Amazon's website, through their app, or even by asking Alexa to make purchases for you.
How do I make sure I get the best deals?
Sign up for alerts for when products go on sale.
Keep an eye on waitlists. If you are selected on a waitlist, you have a limited time to buy the iteam.
How do I sign up?
Prime Day sales are only for members. If you are not a member, however, you can use the 30-day free trial.
If you are a college student, you get the best deal, with a membership price that is 50 percent cheaper along with a 6- month free trial.
Why should I sign up?
Download books before the publication date. Downloaded titles are yours to keep.
Free Same-Day or One-Day Shipping in select cities.
Amazon Restaurants food delivery.
Amazon Prime video: online movie and video streaming.
Amazon Prime Rewards Visa Signature Card.
Student Discounts With Prime Student.
Are there any deals right now?
SanDisk 256GB Extreme Pro for $68.99 ($31 off)
Dell XPS 13 w/ 1TB SSD (9370) for $1.400 ($250 off)
Spend $10 at Whole Foods, get a $10 Amazon credit
Samsung Chromebook 3 for $135 ($64 off)
Amazon Echo Dot for $24.99 ($25 off)
Shop all Prime Day preview deals
More Early Offers
Save up to 30 percent on Off to College section
Save up to 30 percent on school essentials
Up to 30 percent off Household Essentials
Save up to 20 percent off Rivet furniture.
Will there be any Food discounts?
Yes. Prime members save an additional 10% off hundreds of sale items each week at Whole Foods. In April, Whole Foods and Amazon announced they were cutting prices on hundreds of items and doubling the number of exclusive weekly Prime member deals.
Prime members who spent $10 at Whole Foods will get $10 Amazon credit which can be redeemed during Prime Day.
Prime members also get free two hour delivery from Whole Foods Market stores in select cities.
What great deals can I find on Prime Day?
Receive up to $25 in Amazon credits when you sign in and use the Amazon app for the first time.
Amazon Devices
MyQ Smart Garage Door Opener + Amazon Cloud Cam, $99.98 (originally $189.40) [You save $89.42]
Kindle Unlimited, first 3 months free (originally $29.97) [You save $29.97]
Full-size Echo: $70 (save $30)
Echo input, from $34.99 to $14.99.
Audible, first 3 months for $4.95/month (originally $14.95/month) [You save $10/month]
AmazonFresh, $15 off orders of $35+ for new customers. Plus, save up to 40% off groceries.
Garage Door Opener and Amazon Cloud Cam: $100 (save $88)
Prime Book Box, first month for $13.99 (originally $19.99) [You save $6]
4 months of Amazon Music Unlimited for only $0.99
Apple Gear
Apple AirPods with Wireless Charging Case: $180 (save $20)
Beauty and Grooming
Beard and Lady Rhett's Beard Oil, $14.39 (originally $17.99) [You save $3.60]
Sign up for an annual Audible membership and get an Echo Dot for $0.99
50% off movie rentals from Prime Video
Clothes
Up to 50% off athletic shoes from Reebok and Puma.
Up to 50% off women's activewear from Amazon Essentials, Core 10, and Starter
Kitchen Appliance Deals:
Cosori Electric Kettle (1.8 Qt.), $19.99 (originally $29.99) [You save $10]
SodaStream Fizzi Sparkling Water Maker Bundle, $119.99 (originally $149.95) [You save $29.96]
T.V.s
FirecT.V.recast from $229.99 to $129.99.
What items can I expect to be on sale?
Considering last year's bestsellers, the following items may be on sale on Prime Day.
4TH OF JULY
Where To Watch Fireworks This Fourth of July in North Carolina
BY SPECTRUM NEWS STAFF NORTH CAROLINAUPDATED 8:45 AM ET JUL. 03, 2019
NORTH CAROLINA — We've compiled a list of places where you can watch fireworks around the state.
Below are events and festivals around North Carolina where you can go watch fireworks and celebrate the Fourth of July with family and friends.
Some events will occur on the evening of July 3.
CHARLOTTE
WHEN: July 3, 6 p.m. – 10 p.m.
WHERE: Lowes YMCA.
PRICE: Free.
WHEN: July 4, 6 p.m. – 10 p.m.
WHERE: Rotary Centennial Pavilion.
PRICE: Free.
WHEN: July 3, 8:15 p.m.
WHERE: Symphony Park.
PRICE: Free – $20.
RALEIGH
WHEN: July 4, 9:15 p.m.
WHERE: UNC's Kenan Memorial Stadium
PRICE: Free
WHEN: July 4, 9:30 p.m.
WHERE: Carter-Finley Stadium.
PRICE: Free admission.
WHEN: July 4, 5 p.m. – 9 p.m.
WHERE: Knightdale Station Park.
PRICE: Free admission.
WHEN: July 4, 3 p.m. – 10 p.m.
WHERE: Koka Booth Amphitheatre.
PRICE: Free admission; four seat pub tables available for $160.
TRIAD
WHEN: July 3-4, 7 p.m. – 10 p.m.
WHERE: First National Bank Field.
PRICE: Free admission with brews & food for purchase.
WHEN: July 4, 4 p.m. – 8 p.m.
WHERE: BB&T Ballpark.
PRICE: $8 – $16.
WHEN: July 3, 5 p.m. – 9 p.m.
WHERE: Burlington City Park.
PRICE: $5.
COAST
WHEN: July 4, 9:05 p.m.
WHERE: Waterfront Park.
PRICE: Free admission.
WHEN: July 3, 6:30 p.m. – 9 p.m.
WHERE: Boardwalk at the Gazebo.
PRICE: Free for spectators.
WHEN: July 4, 6 p.m.- 10 p.m.
WHERE: Pier 33 Entertainment Venu.
PRICE: Free admission with food and beverages available for purchase.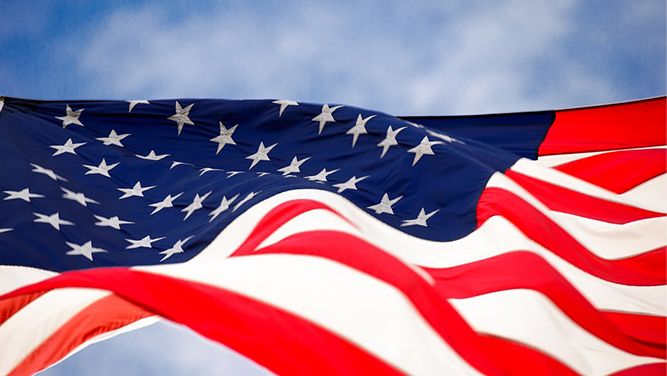 FINANCE
Huge Fourth of July Deals in North Carolina
BY SPECTRUM NEWS STAFF NORTH CAROLINAPUBLISHED 1:43 PM ET JUL. 03, 2019
North Carolina — Find the best Fourth of July deals in North Carolina.
Below are Fourth of July sales taking place at major retailers statewide, including Best Buy, Macys, Walmart, and Lowes.
The sales are on appliances, patios, clothes, electronics, and much more.
These deals are both online and in store.
Amazon
Save 50 percent on Amazon Echo Dot 3rd Gen – Smart speaker with Alexa.
Save 39 percent on Legacy Heating Aluminum Fire Table.
Save 33 percent on Tenergy Redigrill Smoke-Less Infrared, Indoor, Electric, Tabletop Grill.
Expires: July 3, 11:59 p.m.
Belk
Extra 20 percent off regular & sale prices purchases.
$20 Off $50 In-Store Exclusive.
Save Up To 70% On Doorbusters.
Expires July 4, 11:59 p.m.
Best Buy
Save up to 40 percent on appliance Top Deals.
Big-screen smart 4K TVs as low as $329.99.
Save up to $300 on MacBook Pros, Samsung Galaxy S10+, and more.
Expires: July 6, 11:59 p.m.
Dicks
75 pecent of Saucony Women's Triumph ISO 4 Running Shoes
50 percent off adidas Originals Men's X PLR Shoes
30 percent off Nike Womens Dry 3 Tempo Running Shorts.
Expires: July 3, 10 p.m.
JCPenney
60 percent off bedding bath luggage.
10 off $25 or more any way you pay.
Extra 25 percent off $100 or more any way you pay.
Expires: July 7, 11:59 p.m.
Kohl's
Save up to 80 percent off Apparell, Furniture, Home and more.
$20 off Sonoma Kutcher Boat Shoes.
Expires: July 3, 11:59 p.m.
Lowes
Save 24 percent of Char- Broil Performance Stainless 4-Burner Grill.
Expires: July 10, 11:59 p.m.
Macy's
20 Percent + Free Shipping at $75.
Save up to 65 percent off furniture.
Expires: July 7, 11:59 p.m.
Sam's Club
Save $800 on Top Rated Winston Reclining Sofa, Loveseat and Chair Set.
Save $600 on Steele Bedroom Furniture Set.
Expires: July 4, 11:59 p.m.
Sears
Up to 40 percent off appliances.
Buy both Kenmore Elite washers and dryers & get 50 percent off regular price.
Plus an Extra 10 percent off Kenmore Appliances.
Expires: July 15, 11:59 p.m.
The Home Depot
Up tp 40 percent off with appliance special bus.
Up to 40 percent off select patios.
Expires: July 5, 11:59 p.m.
Target
Up to 30% Off Home items + Extra 15% Off select Furniture, Rugs & more with Target Coupon Code.
Expires: July 4, 11:59 p.m.
Walmart
Lifetime Daylite 80 Sit-On-Top Kayak with Paddle from $315 to $140.
Samsung 55″ Class 4K Ultra HD (2160P) HDR Smart LED TV (2019 Model)
Mainstays Sandhill 7-Piece Outdoor Sofa Sectional Set from $700 to $375.
Expires: July 7, 11:59 p.m.
Organizations In D.C. Fighting Against Homelessness

By Énoa Gibson
Washington, D.C.—Local organizations around the world are helping to fight the widespread epidemic of homelessness.
Based on national reports,it's estimated that no less than 150 million people, or about 2 percent of the world's population, are homeless.
There are local organizations in different cities around the world that are taking unique initiatives to solve this issue. Friendship Place and Charlie's Place are both organizations in Washington D.C. working to end homelessness in Ward 8. The organizations work every day to eradicate the epidemic by working with the homeless to set up plans to better their lives.
According to Statista, "in 2019, Washington, D.C. had the highest estimated rate of homelessness in the United States, with 94 homeless individuals per 10,000 of the population."
Census Reporters state that 34.2 percent of the population in Ward 8 is below the poverty line, creating a sense of urgency amongst organizations that strive to help homeless communities. According to Yale Global, based on national reports, it's estimated that no less than 150 million people, or about 2 percent of the world's population, are homeless.
"Homelessness affects the area a great deal," said Reggie Cox, the executive director of Charlie's Place, an organization that provides meals, clothing, entertainment, grooming, and doctors appointments for the homeless in Ward 8.
"Not all people want to live in homes," said Cox. "Some people get complacent and think they can survive being homeless. They believe they have less stress with not having to worry about paying bills and taxes or having the responsibilities they would normally have."
"Mental health, poor lifestyle choices, and substance abuse issues are a large part of the homelessness problem. In D.C., the popularity of the drug K2 is proving to be a substance that creates dependency. These drug users are unable to manage their affairs and to do what they are supposed to do," said Reggie Cox, who, six years ago, walked into the homeless center seeking a hot meal and is now the executive director.
Marie Graves, who raises funding for Charlie's Place, believes that D.C. residents are much more tolerant and feel a certain amount of guilt for the homeless community in the D.C. area. She sees the community become more accepting of the tents set up around the parks and street corners, noticing how people are becoming less eager to get them moved out.
"When I came to Charlie's Place, I think I came with this idea in the back of my mind that I was saving people, but in reality, I think they saved me. I really learned so much about the human spirit and how incredibly resilient it is." said Graves, director of development and external relations.
Amongst many organizations helping to prevent homelessness, Friendship Place, a regional homelessness services provider located in Ward 8, works to end displacement and rebuild lives. "Whether we can count the exact number or not, because of the people on the brink or doubled up with relatives creating many people we don't see, homelessness impacts a lot of people in the D.C. area," said President and CEO of Friendship Place, Jean-Michel Giraud.
According to the Homelessness World Cup Foundation, census data is typically collected based on households. Although much of the census data counts those receiving government aid and living in shelters, it's difficult for them to calculate the "hidden homeless," which includes squatters, couch surfers, those residing in slums, and those who are always moving around.
"I am passionate about our work because we are working to end homelessness," said Giraud, who provides the vision for Friendship Place.
Giraud believes that the problem of homelessness can be solved by a combination of factors. "Homelessness is linked to joblessness, so for me, housing and employment have to work together to end homelessness in the D.C. metro area and everywhere, and at Friendship Place we are building systems and programs in our organization that are strong enough to catch people on time so we are ending chronic homelessness."
Giraud believes that in any system you are going to have some people who fall through the cracks but what's important is "how effective and strong the systems are, to try and catch everybody on time so we can end homelessness as quickly as possible and make it non-recurring."
Marie Graves, of Charlie's Place, also said that residents of D.C. should also work to end homelessness as the saying 'you are a paycheck away from being homeless' is true. "The more I know about our guests, the more I know that they had incredible careers, wisdom and I realized there's no real difference between them and me except for the choices they made."
Cox said that society can change homelessness if they wanted to.
"There's no reason why anyone who wants housing shouldn't have it. There absolutely should never be a reason why people are homeless.
Crime in Shepherd Park
By Énoa Gibson
Washington, D.C.—During a Ward 8 ANC meeting on February 5th the crime in Shepherd Park was a topic that garnered much concern when a Ward 8 commissioner who struck a local drug abuser at the park relayed her concerns about Shepherd Park and the need to keep the community safe.
According to the Metropolitan Police Department, violent crime remains a problem in Ward 8, which has the city's highest concentration of poverty.
ANC Commissioner Olivia Henderson works in Ward 8 and has been living there for 44 years. Henderson stood up during the meeting from within the crowd and explained how she has questions regarding the crime that is taking place at Shepherd Park.
According to a petition signed by community members in Ward 8,"This 'park' has been a blight on the community for over 40 years, 365 days a year, because it has been allowed to become the unofficial open-air clubhouse for loitering, litter, vandalism, public drinking, public urination, drug dealing, gun violence, drug using, prostitution, robbery, and a host of other crimes against the community and the laws of the District of Columbia and the federal government."
Henderson said, "I never ride on Martin Luther King Avenue and yesterday I decided to ride through my community and as I'm riding up Martin Luther King Avenue by Shepherd Park doing the speed limit, I rode by the sidewalk and a guy fell because he was so high on drugs, he fell into my lane."
"I hit him, ran over him," she said. "I couldn't stop because he would have been under my car but the police and the community they all ran out there and told me to calm down because they watched him jump in front of my car and I had no other choice but to keep going because he would have been underneath my car." The man was injured and taken to the hospital.
According to the National Survey on Drug Use and Health Substate Region, as of 2014, Ward 8 had the second-highest illegal drug usage percentage with Ward 2 at No.1.
Councilmember Trayon Whiteis all too familiar with the drug epidemic in Ward 8. Known for his activism work, protesting, fighting for the rights of others, and advocating for the disenfranchised, he is a member of the City Council , representing Ward 8 of the District of Columbia.
White grew up in a neighborhood in Southeast Washington where drug dealing and violence were common. The area was dangerous, and at times the violence restricted him from leaving the house.
During commissioner Hendersons recount of her car accident with the man she said " It was the drugs that kept this man alive. We all know that that park is a drug park. Yes, we do want our residents to be somewhere freely, playing and sitting, but it was dark. What happened to the parks supposed to be closed at dark?"
Henderson directed her concern to Congresswoman Eleanor Holmes Norton, who was present at the ANC meeting."When do we change? Why do we keep driving past and accepting that, because if that was like way up in Ward 2, 3 or 4, it wouldn't happen, but since it's over here in Ward 8, it's ok for someone to come over here and get as high as they can, then go back over to the living facility homes that they live in Ward 8 for free and then start over the next day," said Henderson.
"I have been able to get funds for Shepherd Park; there's already some work being done around Shepherd Park," said the congresswoman.
"Shepherd park must be patrolled by the park police the way the neighborhood parks through the district of Columbia are."Continued the Congresswoman. "The Park Police are supposed to go through the park periodically. They are very short staffed and they have to cut where they go. They still must have a presence that's patrolling in every park, so I will get back to your chairman to let him know what I have discovered and make it clear to the Park Police that if you're going to any park, this park is surely a park they must go to."
"…There was nothing that I could do to help this man because that's how high he was. So when do we help these individuals in Shepherd Park?" said Henderson.
The concern for safety around Shepherd Park has been prevalent for years. There was a petition to close the park because of a lack of safety. The park is located next to a liquor store and adjacent to known drug dealing hotspots. People have lost their lives in and around Shepherd Park because of what happens there. The petition did not garner enough support to cause change within the park.
Henderson ended by saying, "It's like when do we say enough is enough and this is not going to happen in our Ward because we got so many better people as leaders, as residents, as family members that's living over here."
Community Development in Ward 8
By Énoa Gibson
Washington, D.C.—Reading Partners, MathHope, and Friendship place are three programs that are helping to improve life in the ward in light of the challenges. These programs help enhance education and also help to provide living accommodations in Ward 8 to enhance the lives of the Ward 8 residents.
Systemic educational inequality plagues Ward 8 community members and feeds into the cycle of poor education, leading to fewer choices for gainful employment.
According to DC Health Matter92 percent of the population in Ward 8 is African American. Racial, socioeconomic, and infrastructural factors have all impacted D.C.'s geographical disparities in unemployment. According to the Employment Policies Institute, many of those struggling with unemployment lack higher education or even high school diplomas, and according to the US Census Bureau, only 15 percent of residents in Ward 8 who are 25 years or older possess a Bachelor's degree or higher.
Paul Ruffins, the director of Workforce Academics and a math teacher at Southeast Ministry, a social justice ministry, knows about poor education in Ward 8 all too well and has been working diligently to change the epidemic by teaching his math formula MathHope.
With the invention of his math formula, MathHope, the former Harvard student, and current math teacher in Ward 8 is educating the less educated in the community so that they can qualify for entry-level jobs that pave the way for a stable livelihood.
MathHope is a new approach to teaching adults the math they need to change their lives by using hands-on materials and adult manipulatives and is perfect for students with math anxiety or learning disabilities.
Ruffins, said entry-level jobs require candidates to pass tests that measure basic grammar, spelling, math, and language skills such as the CASAStest.
Ruffins teaches many adults who seek to pass these entry level exams.
"I have a passion for teaching mathematics to people with math anxiety and undiagnosed learning disabilities, math anxiety is actually felt amongst about 90 percent of all Americans who are not math majors" said Ruffins.
Many children and adults experience anxiety or discomfort when confronted by a math problem.
"When you have an adult who cannot add five and seven without counting on their fingers, how are you going to help that person? Someone who doesn't need to know everything, but they want to get into the training program so they have to pass the CASAS test – these are test middle-class people have never even heard of," said Ruffins.
Paul Ruffins has success stories of adults who passed their CASAS test after working with him and using MathHope, and he hopes to help raise the employment rate in Ward 8 by teaching adults who struggle with math his formula.
Ward 8 has a large population of children but has always lacked funding in education.
According to Education Town HallWard 8, which has the most children in the city, has issues in its schools which include basic funding and severe budget cuts this year alone.
The effect of the gaps in the education system for the youth in Ward 8 is no surprise to Reading Partners, a national tutoring organization that improves students reading level. The lack of steady quality education is a leading cause of the need for the services provided by them.
According tothe National Center for Education Statistics, 19 percent of adults cannot read.
To help lower the illiteracy percentage, Reading Partners provides quality education in early childhood.
Reading Partners has trained volunteers to help students master the reading fundamentals they need to reach grade level by following a structured curriculum by providing the student with the tools they need to be a good confident reader and bring that skill into their adulthood.
"As a reading partner, we are teaching them skills they need to succeed as a reader while also getting the student to believe in themselves," said Erika Brosnihan, community engagement manager at Reading Partners.
Poor education is linked to poverty and homelessness.
According to the American Community Survey, 24.3 percent of D.C. residents who have not attended college have lived below the poverty line in the past year.
Jean Giraud, the President and CEO of Friendship Place, a regional homelessness services provider located in Ward 8, believes that education is directly linked to homelessness, and that proper education will garner stable income and eradicate poverty and, therefore, homelessness.
When asked how he believes homelessness can be eradicated, Giraud said "homelesness is linked to joblessness, so for me, housing and employment have to work together to end homelessness in the D.C. metro area and everywhere."
MathHope has already helped many students both in Ruffins class at Southeast Ministry and to anyone online. MathHope, Reading Partners, and Friendship Placeare a few examples of organizations in Ward 8 focused on community development.
Racial stigmas, socio-economic, and infrastructural factors combined create a community profile. If these factors are individually improved, Ward 8 will become a safer community that thrives in a myriad of facets.
According to the DC Policy Center, "By strengthening initial schooling, ensuring equitable and equal access to quality education, and linking classroom skills to employability, policymakers can create new and improved spaces for learning and economic success for all in Ward 8."
Ward 8 Councilmember Tells His Story
By Énoa Gibson
Trayon White
"I promised God if I ever made it out of the neighborhood, I'd come back and give back."
Known for his activism work, protesting, fighting for the rights of others, and advocating for the disenfranchised, Councilmember Trayon White is a member of the Council of the District of Columbia, representing Ward 8 of the District of Columbia.
Mr. White, a former member of the District of Columbia State Board of Education, grew up in a neighborhood in Southeast Washington DC where drug dealing and violence were common. The area was dangerous, and at times the violence restricted him from leaving the house.
"I never really had a desire to be in politics," said Mr. White. "I come from poverty. I could have been just another statistic, but God sent people to intervene in my life, at critical points and who gave me a lot of direction." When explaining how he got to where he is today in the face of adversity, he explains that what saved him was God's grace.
Voted most likely to succeed in high school, Mr. White believes that often times people say they want to change their circumstances but aren't unwilling to change their behavior. "If you want to change your community, you need to put the time and energy into changing yourself. It's really who you are when no one is looking and putting in the hard work without the accolades [that's important]."
His grandmother Jean Ann Roberts was one of the first public servants he knew; she fought against gun violence and advocated for trains in the community. Mr. White has continued his grandmother's legacy and kept his promise to God by giving back to his community. His current projects include a commitment to building three new recreational centers, a new state of the art senior wellness center, and two new grocery stores in Ward 8. To engage the community and enhance the employment rate, he and his team recently opened a career training facility called ADC Infrastructure Camp in Ward 8.
When asked how he manages to remain focused enough to achieve his goal, Mr. White highlights the importance of keeping good people around. "As a leader, I keep people around me who hold me accountable and who can correct me, encourage me, and lift me up."
He also surrounds himself with people who pray for him and want to see him succeed, like Julia Jessie, a marketing expert, who expressed her excitement about his accomplishments, after working alongside him throughout his term and witnessing his community work.
Wanda Lockridge, his current Chief of Staff, recounted stories of moments when Mr. White went above and beyond for his community and labeled him as the voice for those who may not be able to advance their platform.
Before her late husband, William Lockridge, passed, he expressed his desire for current Councilmember White to run for the school board because he was not going to run again. In 2011, Mr. White was elected to the State Board of Education for Ward 8 to complete the term of the late William Lockridge and was re-elected in 2012. Since 2010 Mrs. Lockridge has been integral in Mr. Whites's career and now works as the Chief of Staff in his office.
"I am here because I believe in his mission for the people of Ward 8; his heart is in the right place, and I'm very honored he selected me to work as his chief of staff," said Mrs. Lockridge.
Mr. White promised God that if he ever made it out of the neighborhood, he would give back to the community where he was raised, and that is exactly what he has done.
Reading Partners Seeking Volunteers
By Énoa Gibson
Washington, D.C.—Reading Partners is a non-profit that works with volunteers to help economically disadvantaged students across 19 schools in the District who are behind in reading. Their goal is to help students from kindergarten to the fourth grade master the reading fundamentals they need to reach their grade level. They are also actively seeking new volunteers to continue their mission.
According to data from the 2014 U.S. Census Bureau, 21 percent of working-age adults in Washington D.C. lack a high school diploma, and according to the National Center for Education Statistics, 19 percent of adults cannot read.
To help lower the illiteracy percentage, at Reading Partners, trained volunteers work with students in kindergarten through the fourth grade who are at least one month behind in reading. They help the students to master the reading fundamentals they need to reach grade level by delivers individualized one-on-one tutoring twice a week for 45 minutes, following a structured curriculum.
"Seeing their growth, maturity, and newly gained confidence in their reading ability is why I believe being a 'Reading Partner' is so rewarding," said volunteer and Howard University senior Nyra Lownes – Alexander.
Howard University is one of the partners of the association.
"We greatly appreciate our partnership with Howard University, and we hope this will generate even more tutors for our students," said Reading Partners Sr. Vice President of National Development, Karen Gardner.
Reading Partners caters to students from kindergarten through fourth grade who are between six months to two-and-a-half years behind grade level, with 80 percent of the students representing kindergarten through second grade.
Since working with the organization for the past five years, community manager Erika Brosnihan said that the highlight of her day "is when new volunteers send her emails checking in, explaining how the first day with their student went."
Volunteers meet with the students bi-weekly at their schools. They currently have 728 volunteers serving 783 students.
"Our goal for the school year is to have 1,200 volunteers, so we need a little bit over 400 more volunteers," said community manager Erika Brosnihan.
Anyone can become a volunteer as long as they are 14 years or older, can follow directions, and pass a background check.
"A majority of our volunteers do not have any tutoring experience; they come in because they are passionate about reading and want to give their time to help support a community," said Brosnihan.
The organization, Reading Partners, encourages high school students to volunteer since students who are attending a public school have to complete community service to graduate. College students are also encouraged to volunteer as a way to give back and balance their resumes with service.
Serving predominantly minority students, the organization struggles to find volunteers that look like them.
"We want more volunteers who look like our students," said Brosnihan.
"It's inspiring and encouraging to have someone who looks like you care and invest the time and effort into your future," said returning volunteer Nyra Lownes – Alexander.
At Reading Partners, they focus not only on skill but on the student's confidence while reading.
"As a reading partner, we are teaching them skills they need to succeed as a reader while also getting the student to believe in themselves," said Brosnihan
Brosnihan tells the story of a student who she saw transform into the talented reader she now is. "She used to hide her face behind books and speak with her voice low until she gained the confidence and volunteered to read in front of the entire class. At that moment, I knew Reading Partners was a cause I wanted to support because it works," said Brosnihan.
Of the 728 volunteers, there are now 413 returning volunteers from the previous year, signifying the constant need for more volunteers. Many volunteers come from college or high school partnerships that Reading partners has at schools like Howard, George Washington, and American University.
Volunteers go through two hour-long formal orientations; the rest of the training is informal. The specific site coordinator that oversees that location will work very closely with new volunteers the first few times. They use a user-friendly curriculum, and all the materials provided come with a script to use as a guide.
Volunteering with Reading Partners curates lifetime relationships with the students, which impacts each volunteer.
"At the beginning of the year, my student would be sad about having to go to Reading Partners and did not try hard. As the year progressed, she blossomed and made the honor roll. I felt like I had a part in that," said Alexander.
For more information, visit https://readingpartners.org/location/washington-dc/